February 24th, 2015
---
January 30th, 2015
---
04:04 am - Any Friends Still Using LJ?
I'm thinking about posting a dirty fanfiction here that I don't really think you guys would be interested in reading. So I wanted to see if you guys would even see it xD

December 18th, 2008
---
10:41 pm - Child Complex and Stuff
I've heard that people who act younger than their age usually do that to make up for a traumatic childhood. Sometimes I act like a little kid, but for me I think maybe it's for the opposite reason. Being depressed, I don't really remember the last time I was happy. I just remember that as a little kid I was a very happy-go-lucky little girl. So I think when I act like I'm four, it's because my little kid days were the happiest of my life and in a way I'm trying to relive them. I'm sure some other people can relate, even if they don't act like a little kid. Despite whatever craziness was going on at home, social life outside the home was so less drama-filled in our childhood than now when we're teenagers/young adults. It must be the raging hormones.

A couple questions for my readers regarding love: a.) do you believe monogamy? b.) do you believe in bigamy? I find that a person doesn't have to believe in one and not the other. Personally, I think 2 people can make it work out. Sometimes I feel like there's no hope for love because otherwise the divorce rate wouldn't be so high. But there are rare cases where 2 people find they can stay together until death (maybe even after death, depending on your beliefs). All the same, I find people can find that same kind of love with more than one other person. I wish people could always be honest about it, though, because cheating is (I'd imagine) a big reason some people leave their spouses. And, true, cheating isn't always about love. Sometimes it's just purely about sex. Maybe even something else, idk. But still. I think bigamy isn't such a bad thing as long as all parties agree to it. In fact, it can be as beautiful as any monogamous relationship. But that's just me.
Current Location: Study
Current Mood:
content
Current Music: none

December 7th, 2008
---
04:17 pm - Nature is amazing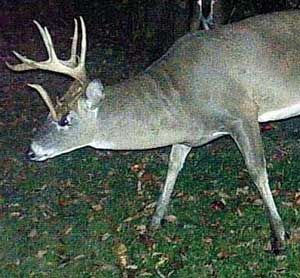 A deer was born with a horn in the middle of it's forehead. Thus, it was named Unicorn. Nature does such unpredictable things! =]
Current Location: Dorm
Current Music: None

December 1st, 2008
---
12:55 am - Cottingley
Even though the majority of the infamous Cottingley fairy photos were admitted to be fake, the girls who took the photos swear that there really were fairies in the beck behind their house.

Field trip, anyone?
Current Location: Dorm
Current Mood:
artistic
Current Music: Nick and Norah

November 26th, 2008
---
05:59 pm - More suicide pics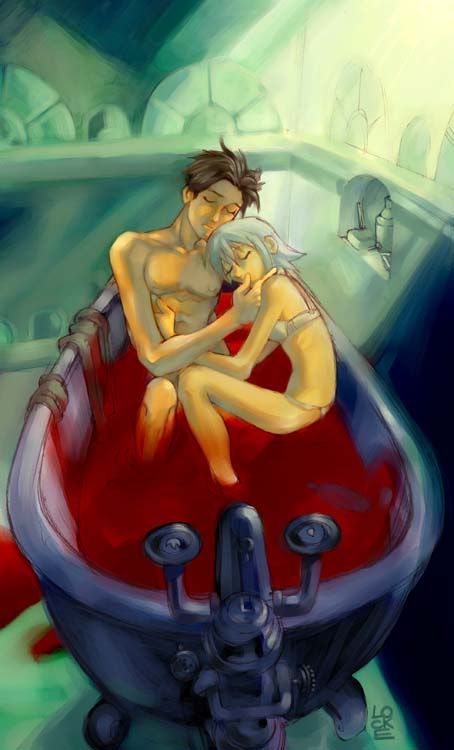 (Don't worry, guys: That isn't my wrist. Both my wrists are cut-free. I promise)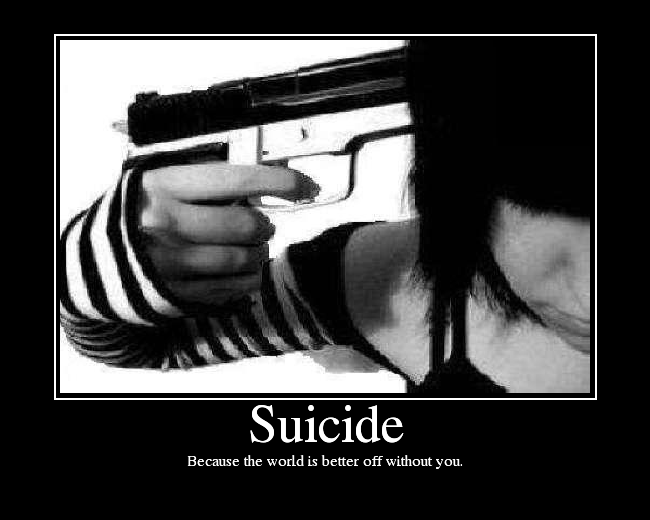 Current Location:
My Room
Current Mood:
blah
Current Music: Shhh it's a secret ;D

04:49 am - More pics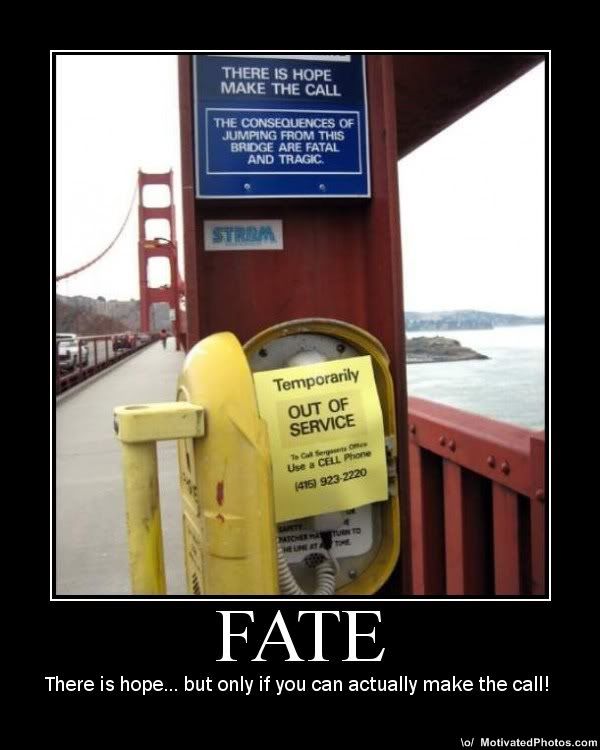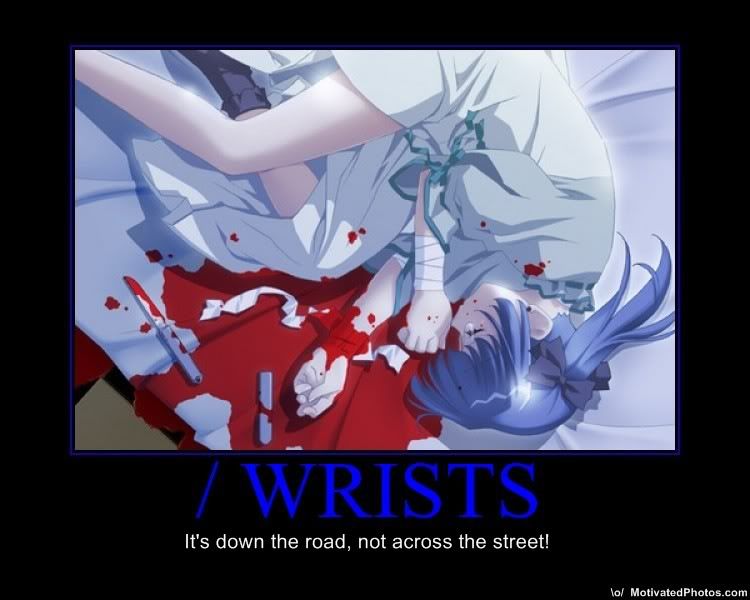 I'm not really depressed so much now as I am tired as fuck. And livejournal wouldn't load at first so I thought for sure my ip address was blocked or something, due to that last picture in my last post. Apparently not. Whew! That was a close one!
Current Location: Dorm
Current Mood:
tired
Current Music: Teardrops On My Guitar --Taylor Swift

November 25th, 2008
---
10:07 pm - Suicide pics, WARNING: ONE DISTURBING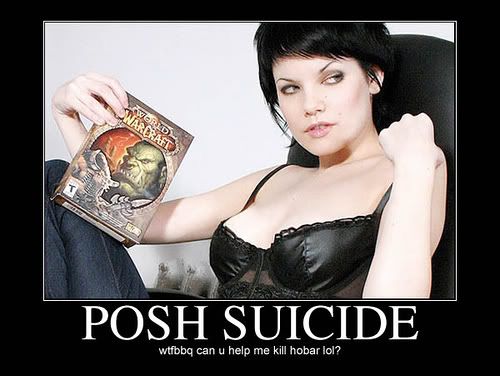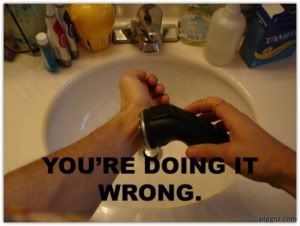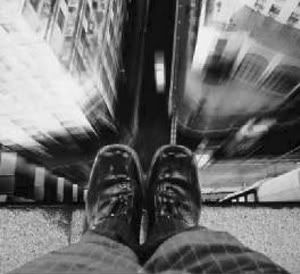 Current Location:
Dorm
Current Mood:
blah
Current Music: P!nk

November 19th, 2008
---
09:48 pm - Perception vs Reality
I'm supposed to think seriously about perception vs. reality, according to my therapist. And what better place to reflect my thoughts than livejournal? So sometimes things that you think to be reality are just what my therapist called the "fog of depression." Like if you walk around thinking you're ugly all the time, that's your perception. That doesn't always mean that's the reality. For me, my perception is that no one likes me (sometimes). But the reality of it is, everyone I think dislikes me just doesn't understand or possibly thinks I'm too quiet. So maybe if I wasn't as shut-in, I might be able to change my perception. That might be able to help me feel less self-conscious when I'm around people. My biggest challenge is getting past the perception that life is pointless; class is pointless; getting out of bed in the morning is pointless; doing anything to help sustain my mental and physical health is pointless. That's the thickest part of my depression fog. And it's so hard to see through to reality. I don't know how long it's going to take before I even know what the reality of that situation is. It makes me want to go back home and just take time to figure things out, but my therapist and I talked about going home, too. She asked me if that would be a good idea and I said no. She asked why not and I came to the reasonable conclusion that going home would be like running away from my problems instead of facing them. And I can't run from my problems forever. Well, I suppose I could, but it would make life very difficult.
Current Location: Dorm
Current Music: Various stuff 0.0

November 14th, 2008
---
06:40 pm - Just stuff
I had a particular thought of the day to record... I thought of it while I was in the shower, but ]now I've forgotten it. So I guess I'll just talk about [dot]hack Infection (the video game). Ummm I reached the final boss (Skeith) before I knew it (I just recently got the game back from Kristina). I kept jabbing at him and my battle plan seemed steady. But I couldn't seem to do any damage! So on it went for what felt like it might have been a full 20 min. I tried to look up some walk-throughs on how to defeat him, but everyone keeps saying basically the same thing: I stocked up with lots of recovery items and beat him within a few minutes. People used different support characters and were at various levels. WTF?! That's basically what I was doing! I managed to stay alive, but I couldn't beat him! The only thing suggested that I haven't tried is have a wavemaster and a heavyblade (most people use BlackRose and Minstril) and have them both use attack skills while staying in the back and doing all the recovery. This might work... But still not much different from what I was doing before. Quite frustrating. But I feel rather good about myself having almost beat the game at level 24. And I'm glad I'm not the only one getting their ass handed to them by this boss. In fact, the rest of the phases are said to be easy. And in the process, I got some neat tips for finding rare items that will help me in the game sequel! Plus, apparently the name you choose has something to do with how well the game works for you! If you choose a name of a character in the book series, your chances of doing well increase (or maybe you get some extra events or something. Katie was the one who introduced me to this game, and she always went with the default name. As such, she used to talk about having more interactions with Helba and Balmung than I've ever experienced). So I'm going to start a new game, too, with a different name. I'm absolutely crazy about the book/t.v. series too! ^^ Maybe it'll be easier to beat the game that way.

Nothing is new. Still home (yay!). Still don't want to go back to school... It's such a drag when you learn that college still feels like school. I don't think it has been any different from high school for me; other than having to go to class less, do more work on my own, and not living at home. It's SO funny (more ironic than funny, really...): I never thought I would prefer my own home to anywhere in the world. Yet I like it here so much more than OU! Still... Everyone's in a bad day today and I wish I could live with one of my friends or something. My friends motivate me to live so much more than family or school. Actually, I did get a little burst of inspiration at my uncle's memorial. But that was soon overshadowed by my usual wallowing in self-pity and misery. Although I am learning a little bit more about how to read an astrological chart--one step closer to learning how to cast one, right?

Quote of the day: "I would suffer thrice the number of bonds [as Hephaestus] if only I could share the bed of Aphrodite the Golden" -Hermes

(Also pulled from the Witches' Almanac, '09-10 Issue 28. From page 73)
Current Location: Study
Current Mood:
content
Current Music: None